David Wilson, Director of Development at MGH Offshore, outlines the challenges facing the energy sector and highlights how the company is working to overcome them.
The UK's energy sector has faced a tumultuous few years with Russia's invasion of Ukraine, Brexit, and the cost of living crisis all impacting the industry. Prices are increasing globally, and the transition to renewable energy is taking shape.
The renewable energy industry is emerging, but for this to come to fruition, the skills shortage in the sector must be addressed. It is estimated that by 2030, there will be a shortage of 216,000 skilled personnel within the sector.
MGH Offshore is helping to fill these gaps by working with education authorities, and the public and private sectors to open training opportunities. The company works across a broad range of sectors within the energy industry, and through the drive of the renewables industry, has developed a trustworthy and professional reputation in the wind energy sector in particular.
To find out more about the current challenges facing the energy sector and how the company is set to overcome these, Innovation News Network spoke to David Wilson, Director of Development at MGH Offshore.
Recent years have been challenging for the energy sector, with Russia's invasion of Ukraine, Brexit, and the cost of living crisis impacting the industry. How has MGH Offshore dealt with these issues?
The Russian/Ukraine conflict may have a significant, long term, impact on UK trading with the European Union that may lead to a realignment in the UK's trading agreements that are currently in place post-Brexit. The UK does not rely on Russian Energy in the same way as Europe, however, the UK does feel the impact of global price increases as a direct effect of the Russian/Ukrainian Conflict.
Price increases in today's world are not limited to any specific sector but are affecting every industry with the main impact hitting the family budget. At MGH we have taken a long-term view on increasing costs in that we are looking to reduce our carbon footprint as we establish new facilities across the United Kingdom, thus, by going green, we aim to reduce our self-generated energy costs.
Brexit appears to be a work in progress. The recent chaos at the Port of Dover and the introduction of the Windsor Framework in Northern Ireland shows that there is a need for continued dialogue with our European trading partners to ensure better, and more efficient, working and trading relations. We are in constant contact with our mainland Europe clients and work with them to ensure that we can support their needs and deliver their goals without the need to be constrained by political ongoings. Discussions have also revolved around MGH establishing a permanent presence in mainland Europe.
Several reports have highlighted the urgent need for skilled workers in the renewable energy sector. Please can you outline how the company is cultivating this next generation of talent?
Should current data be accurate then, by 2030, there will be a shortage of 216,000 skilled personnel within the green energy sector.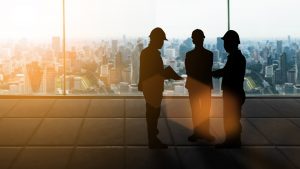 Arguably the best way to fill these gaps is to develop training and education programmes via apprenticeships. However, green energy needs to show it is sustainable and has a long-term future. A partnership with education, industry, and the government must be developed to raise awareness of green careers and highlight the possibilities within the industry for the long term.
MGH is engaging with industry bodies to assist in the development of a lessons-identified programme for floating offshore wind programmes. As one of the only companies to have been actively involved in floating wind farms, Kincardine 2020 to date, we have vast knowledge to deliver to programmes managers and commissioning engineers.
We have already engaged with education authorities, and the public and private sector, with a view to developing apprentice programmes and graduate training schemes. In addition, we are allocating a working and classroom area of our new operating facilities, specifically for apprentices, to focus and upskilling and sector development understanding.
Are there any sectors in particular that have a significant shortage?
For solar and wind, most workers are involved in the installation of panels and turbines, meaning they work through a pipeline of projects and move on every few months, often to different countries. Industry experts believe that workforces will soon struggle to keep up as installations targets grow.
This predominantly contractor workforce makes up of well over 50% of all developer's frontline workforce. Safety experts, construction managers, and cybersecurity professionals are already hard to recruit and this will only get more difficult and the needs to achieve targets gets closer and more critical.
In recent months, what we are seeing is large offshore wind developers appearing to move away from the contractor approach to delivery and taking on more direct hires. This may work in the short term; however, it may cause a blockage of delivery across the sector in the long term.
The renewable energy sector has a shortage of skilled manpower, therefore, recruiting from the utilities and the industrial sector will ease the initial burden because of transferable skills. Longer-term staffing needs to be addressed at political levels to drive training from the top down.
Do you think government policy and investments have been sufficient to support the energy transition, and if not, what needs to change?
There are different routes to net zero and a range of technologies will be needed in the transition. However, there is uncertainty about the exact combination of technologies needed for our energy system and how much of a role each one will play. This is due to the uncertainty around pricing and technology learning curves—for example, it is difficult to predict if the cost of renewables or batteries will continue to fall—and there could be new technologies developed during the transition. While uncertainty remains, governments have had success in designing market models which have increased investor confidence to fund technologies that support the transition.
What we seem to have is a system that is driven by technology but appears to lack practicality. For example, the initial investment in the failed Britishvolt Gigafactory in Blyth was promising, but delivering a great idea for EV batteries and turning this into profits requires large sums to be paid upfront. The same may be said of lithium development. How can developers deliver profits by selling technology when the key component for processing has not even been secured?
Are there open lines of communication with policymakers, and do you feel your voices are being heard?
SMEs, like MGH, are always faced with the following challenges:
Rising costs and reduced revenue;
Skill and talent shortages;
Managing expansion;
Attracting new customers;
Coping with market competition; and
Securing and managing funds.
Within our client base we have a fabulous reputation and working relationships that allow us to mitigate many of the daily issues highlighted above. However, that does not mean to say that these issues do not exist.
From a programme development perspective, SMEs need to be allowed to engage with policymakers at the earliest possible stage. Ultimately, it will be an SME that carries out Scope of Works, therefore, it would only seem natural for policymakers to engage with them at a planning and design phase to allow for better operational planning and efficiencies.
You recently announced plans to establish a permanent office in Scotland. Please can you explain why Scotland is such a crucial and strategic area for the company and how the project getting along?
The Scottish energy strategy published in December 2017 sets a 2030 target for the equivalent of 50% of the energy for Scotland's heat, transport, and electricity consumption to be supplied by renewable sources. This target has been clearly identified with the Scottish Government providing full support to help drive net zero targets with wind-generated power, onshore and offshore, leading the way.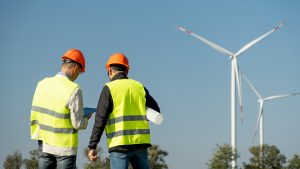 Scotland possesses an already established supply chain that has had decades of success in supporting the oil and gas sectors. The infrastructure is in place to allow this supply chain to seamlessly transition to the renewable energy sector without having to undertake any significant restructuring. There are skills shortages across the renewable energy sector. However, Scotland has a pathway to delivery that will, with continued supported planning, be able to supply personnel as demand grows.
At the time of writing MGH is engaging with Scottish Enterprise and will be travelling to Scotland this week.
Your company is always looking to innovate. Are there other areas of the energy sector on the horizon that you want to gain a foothold in?
MGH provides services to companies in the renewables, oil and gas, mining, rail, wind, and solar power generations sectors. In recent years, due to the drive for renewable and clean energy sources, MGH has developed a trustworthy and professional reputation in the wind energy sector.
Our services allow companies to mitigate risk and deliver maximum efficiency and include:
High and low voltage systems;
Fire alarm and extinguisher systems;
Quality control and remedials;
Substation management and operations;
Cable installation;
SCADA systems;
HVAC;
Helideck fire suppression commissioning;
QC sign off for fire and gas insurance purposes;
Planning and construction; and
Full maintenance support and scheduling.
Developing our efficiencies, including embracing digitisation, in the areas highlighted allows us to be a step ahead of our competition.
With our fire and gas capabilities we are looking to expand across the whole energy sector and support MOD contracts.

Go to this partner's profile page to learn more about them