The Honourable Sonya Savage, Alberta's Minister of Energy, outlines Alberta's mineral resources potential and the province's commitment to critical mineral production.
Alberta and Canada are poised to be amongst the most exciting mineral producers in the world, with Alberta being fortunate to be rich in natural and mineral resources. Our province is known for its vast proven oil and gas reserves, a strong history of innovation, and leadership in responsible resource development. However, that is not the extent of our potential when it comes to resource development.
Alberta has tremendous untapped geological potential. The province is home to favourable geology for many metallic and industrial minerals, such as lithium, vanadium, nickel, and critical minerals used in batteries and energy storage. With a highly skilled and evolving energy sector, Alberta has the resources and workforce to help meet the demands of a diversified energy future. This includes the critical minerals needed to power low-carbon and clean technologies.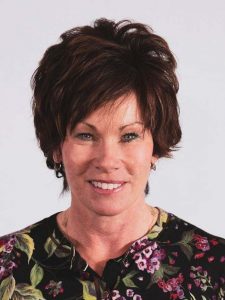 Forecasts for global energy demand project continued growth in the coming decades, yet there is an urgent need to reduce greenhouse gas emissions. While traditional sources of energy will continue to play an important role, there is clear importance for welcoming more renewables into the mix while deploying cleaner technologies for industrial and personal use. Alberta is at the heart of the Canadian oil and gas sector, and we also have the fastest-growing renewables sector in the country.
As we see increasing adoption of wind, solar, and other alternative solutions and technologies like electric vehicles (EVs), there will also be a rising need for energy storage systems and batteries. Canada is working to establish itself as a leader in this space and Alberta will be a key player as a preferred producer and major supplier of critical minerals. We are already seeing a wave of strong interest from industry.
Alberta's critical minerals strategy

In November 2020, Alberta released 'Renewing Alberta's mineral future' – a strategy and action plan to become a preferred producer and supplier of metallic and industrial minerals and mineral products. The strategy outlines a path to help meet the increasing demand for critical minerals while creating jobs and attracting investment. It also highlights the importance of responsible and efficient exploration, development, manufacturing, and recycling of minerals and mineral products.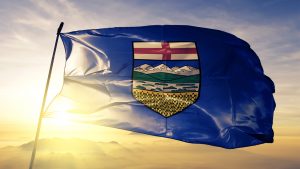 There are six key areas required to support and achieve Alberta's vision:
Increase public geoscience
Alberta is working to enhance its public geological knowledge base to equip governments, the public, industry, landowners, and Indigenous Peoples with a better understanding of our resource potential. This is particularly the case for our metallic minerals, as they remain largely unmapped and unexplored. In 2021-2022, Alberta's government committed C$28m for the minerals strategy and geothermal resource development – and, more specifically, funding for mineral mapping that will help identify mineral deposits. The results of targeted geoscience mapping will be released in 2022-2023, which will significantly add to the geological knowledge base for minerals in Alberta.
Enhance the fiscal and regulatory environment
Alberta is putting a clear, predictable, and robust regulatory regime in place to help boost investor confidence, attract new investment, and ensure responsible resource development. The Government of Alberta introduced the Mineral Resource Development Act as a first step toward enhancing the regulatory environment around minerals. This legislation establishes the Alberta Energy Regulator as the full lifecycle regulator for Alberta's mineral resources. This one-window approach provides clarity and certainty for industry and investors while ensuring the safe and responsible development of Alberta's mineral resources. In addition, the Alberta government's 2022-2023 budget includes C$41m over three years to establish new regulatory frameworks for geothermal and mineral resources.
Promote responsible development
Alberta is modernising its approach to mineral development to provide industry with more flexibility for acquiring rights and making new investments, while we continue upholding stringent environmental and health and safety standards. Priorities include updating resource conservation regulations and enhancing environmental information access and sharing.
Advance opportunities for Indigenous Peoples
Alberta is committed to ensuring Indigenous communities have a meaningful role as active participants in Alberta's energy and mineral sectors, rightfully sharing in the province's prosperity. Involving Indigenous Peoples and Indigenous entrepreneurs and businesses in mineral exploration and development – as well as along the mineral supply and value chains – allows for a better understanding of the opportunities, interests, and concerns they identify. We continue to have ongoing discussions with First Nations and Métis communities to build participation in the sector on Indigenous lands to promote regional economic growth.
Develop public awareness and a skilled workforce
Increased public awareness of the opportunities in the minerals sector will ultimately support the further development of a skilled and educated labour force. Alberta's energy sector has extensive experience and expertise in the oil and gas sphere – much of which can be extended into mining and processing.
Promote innovation and industrial development
Innovation, as well as developing and adopting emerging technologies, will help expand the scientific and industrial capacity for mineral production and manufacturing, which in turn will allow Alberta to capitalise on opportunities along the full mineral supply and value chains. Companies in Alberta are already working to develop innovative processes to extract minerals from brines, oil sands, and various waste streams, including froth treatment tailings from the oil sands.
Alberta's mineral strategy and action plan build on our existing strengths and processing capabilities. We have safe, efficient, and well-connected transportation and infrastructure systems, as well as service and supply chain networks that connect Alberta's mineral resources and products to markets.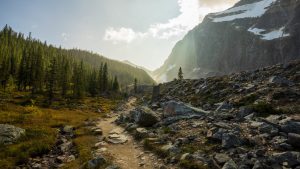 Mining potential in Northern Canada 

Alberta is poised to be the gateway to the North, as well as a mineral producer and supplier in its own right. It is not just Alberta that has great mining potential, the Northwest Territories have an abundance of potential as well. Our province is directly connected to the Northwest Territories via the national highway system, providing the infrastructure to transport raw materials into Alberta for processing.
Established facilities treat imported feedstock to produce high-purity nickel and cobalt products for export, and to refine magnesium. A recently approved project will process cobalt, bismuth, and gold from the Northwest Territories. Alberta's bustling Industrial Heartland is ideal to expand the sector's existing capacity in the province.
Canada is a well-established mining nation, yet there are unexplored opportunities across the country, especially in Alberta. The Government of Canada's 2022-2023 budget allocates funding to implement Canada's first Critical Minerals Strategy. Alberta was a collaborator in the national strategy and 'Renewing Alberta's mineral future' aligns closely with it. Alberta's mineral sector looks to play a larger role in Canada's mining and minerals industry moving forward. We are able to leverage our vast expertise in resource development to advance a competitive and sustainable minerals sector.
As a leader in responsible resource development and as an expert in the oil and gas sector, Alberta provides many strategic advantages that can help advance the province's minerals sector. In addition to our untapped geological resources, the province is home to an experienced and skilled workforce and the necessary infrastructure in place to support a growing minerals sector needed to help meet the demand for clean energy and energy storage solutions.
Alberta has built a legacy as a leader in the energy sector. Hard work, determination and an innovative spirit transformed a burgeoning sector into an oil and gas powerhouse. We now have the opportunity to be at the forefront of global mineral exploration and development – and we have a plan to get the most out of it.
The Honourable Sonya Savage
Alberta's Minister of Energy
Government of Alberta
www.alberta.ca/minister-of-energy.aspx
https://www.linkedin.com/in/sonya-savage-a4503325/?originalSubdomain=ca
https://www.facebook.com/sonyasavageNW
https://twitter.com/Alberta_Energy
Please note, this article will also appear in the tenth edition of our quarterly publication