Devin Arthur, Chapter President at the EV Society of Greater Sudbury, outlines how Sudbury's abundance of critical minerals, mining expertise, and manufacturing prowess can take advantage of the upcoming EV supply.
The words mining and Sudbury are synonymous – you cannot have one without the other. Our city was founded on mining copper and forestry but quickly expanded to nickel, cobalt, palladium, and many other minerals. This is a similar story for other communities in Ontario that rely on mining for their economic activity. And with the electric vehicle (EV) market heading for exponential growth, there is potential to help send these local economies soaring  – but only if we get it right.
Strategies to develop Canada's critical minerals mining industry
Typically, the mining industry has been relying on the status quo over the past few decades, with its cyclical nature determining how much is spent on exploration and growth. However, as the EV market has continued to grow, this cyclical boom/bust cycle has been discarded, and the industry along with the government have been caught off guard. What used to take five to ten years to develop into a new mine will now have to be significantly cut down if the auto industry is going to meet its goal of EV sales. This means needing to create a comprehensive strategy to deal with these unprecedented demands on the industry.
Critical mineral strategies are a significant part of getting it right. The federal and provincial governments have both invested in creating these strategies, which will help encourage rapid growth in the industry to expand mineral extraction, processing, and refinement to provide the critical minerals to the auto industry for them to meet production goals. Mining companies, the government, the auto industry, and other parts of the supply chain will need to work together in order to ensure there are no gaps to realise this potential.
Diversifying the supply chain is also another reason for these strategies. As we have seen around the world, the current geopolitical climate can be changed in the blink of an eye. With supply cut from Russia and pandemic disruptions from China, having this resilient supply chain for critical minerals is important for governments around the world.
Investment in Ontario
To a certain extent, this investment has started happening here in Ontario. With the country's largest automotive sector located in southern Ontario, the industry is starting to take notice of the proximity to mining operations. What we mine in northern Ontario has the potential to feed into the auto production of southern Ontario, completing the domestic battery electric supply chain.
Recent announcements by vehicle manufacturers, such as General Motors (GM) and Stellantis, are a precursor to the potential we have in Ontario. GM, for example, will be creating the first commercial EV hub, which will produce Canada's first all-electric vehicle, the BrightDrop delivery van in Ingersoll.
Stellantis has also announced an investment of C$2.8bn in Windsor to help retool their manufacturing plants to produce EVs. These investments will help solidify Canada and Ontario as leaders in the production of EVs, but there is more to be done to ensure we continue to gain investments from other manufacturers and parts of the supply chain.
Quebec, in contrast, has been awarded significant investment from the battery manufacturers, such as Bosco Chemical, due to their clean and relatively inexpensive electricity grid, and committed government support from all levels.
Despite the challenges, Ontario is already pivoting towards its own domestic EV supply chain. Ontario has recently expanded its Ontario Vehicle Innovation Network (OVIN) to include a northern regional technology demonstration site (NRTDS) to help connect communities that specialise in certain aspects of the automotive and EV supply chain, whether that be through Artificial Intelligence, autonomous development, or battery technology, for example. The NRTDS, led by NORCAT in Sudbury, will include many northern companies and organisations that will help bring this vision of collaboration and development to fruition.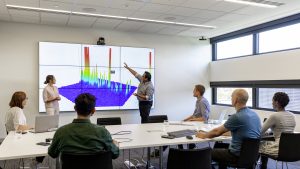 In the mining industry, investment is continuing in expansion in the north. Glencore's Onaping Depth project, just outside of Sudbury, is one of the first 'all electric' underground mines. This new 1.4km deep mine was designed with electrification in mind from the beginning and will start producing high-grade nickel in 2023-2024. This $700m project will help deliver more nickel supply to the mining industry and beyond. Glencore also recently signed an agreement with Li-Cycle, a Canadian company specialising in battery recycling. This agreement has already seen battery materials shipped to Glencore's smelter in Sudbury to separate materials into usable recycled materials, to be used in future batteries and other products.
Vale Global, another mining company in Sudbury, has also been investing in expansion and battery electric technology and reducing the overall environmental impact of nickel mining. Recent announcements from Vale include an agreement to provide low-carbon nickel to Tesla. This includes pellets and powder from the Copper Cliff Nickel Refinery in Ontario, which has a verified footprint of 7.3 tonnes equivalent.
Outside of nickel, there has also been an increased interest in lithium production. A junior mining company, Frontier Lithium, operating out of Sudbury has a deposit of battery-grade lithium near Red Lake, Ontario, and is hoping to become one of the first and leading producers of battery-grade lithium, not only in Ontario, but in North America.
Education and training are essential for EV adoption
Both consumer and industry EV adoption require training for a new set of skills. Local colleges, Cambrian College and College Boreal, have taken the lead in this space by partnering with underground electric equipment manufacturers to develop training programmes that will help fill this skills gap and ensure underground operators have sufficient trained personnel to repair these new types of machines.
Cambrian College Centre for Smart Mining has also committed to creating the first 'BEV Lab', which will focus on prototyping, researching, and developing new types of electric powertrains, including batteries and motors, that will help further solidify the region in the country's battery electric ecosystem.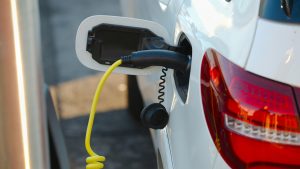 None of these investments would be possible without increasing EV demand. Around the world we are seeing a dramatic shift in transportation technology, moving away from internal combustion engines at a rapid pace. Some areas of the world are progressing much faster, such as Europe and China, whereas regions like North America are still just past the early adopter phase and are only now hitting mainstream adoption.
While there are multiple pillars of successful EV adoption, one of the main pillars is education. EV Society is an organisation that works across the country with regional chapters and focuses on educating potential EV buyers about the benefits of driving electric. With rampant misinformation campaigns online and even in mainstream media, consumers are finding it extremely difficult to find accurate and relevant information. EV Society attempts to solve this problem by connecting drivers of EVs to potential buyers in communities across the country, so they can gain first-hand experience from existing owners. This adds a personal and regional connection to the initial purchase experience, which allows potential buyers to ask targeted and poignant questions on how driving an EV in their exact geographical region will work. For example, how does driving an EV in a northern climate affect battery range and traction in the winter?
EV Society does not just work with drivers. We also work hand in hand with all levels of government to help shape policy and regulation to ensure EV adoption takes hold. On a federal level, we have taken part in years-long consultations for the Clean Fuel Standard and were a key advocate of including electricity in the liquid fuel stream to allow EV charging networks and station owners the ability to obtain credits to re-invest in either zero emission purchase incentives or building out more charging infrastructure. Locally, we have been working with our municipal government in Sudbury as part of their 'Community Energy and Emissions Plan', which has a 2035 goal of achieving 100% new vehicle sales as electric.
One of the ways we have been tracking our success is by EV registration data quarter over quarter. Since we started tracking this information in 2019, our region has been consistently above both provincial and national adoption numbers, which is a great example of how regionally tailored education can help foster the adoption of new technologies.
Sudbury's potential to lead Canada's clean energy transition
Sudbury is in a unique position to take full advantage of the upcoming EV supply chain – not only from a mining perspective but also from a manufacturing perspective. We have been a mining community for more than 150 years and have become a global leader in mining innovation, technology, and worker safety. With world-class reserves of critical minerals all around us, a low carbon intensity electricity grid, a large and growing mining supply/service sector, and the right investment from governments and mining companies, Sudbury is ideally suited to lead the transformation to a greener economy.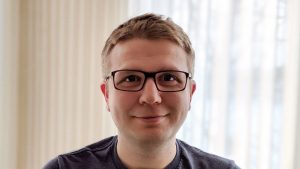 Devin Arthur
Chapter President
EV Society of Greater Sudbury
https://evsociety.ca/sudbury/
https://www.linkedin.com/in/devinlarthur/
Please note, this article will also appear in the eleventh edition of our quarterly publication.