EV charger manufacturing startup L-Charge wants to build up an off-grid infrastructure to help the growing EV market keep pace with the electric power grid limits.
Global energy demand for transport more than doubled from 45 exajoule (EJ) in 1973 to 110 EJ in 2014, increasing its share of total final consumption from 23% to 28%. As a result, sectoral CO2 emissions have more than doubled since petroleum products dominate the sector (96% of transportation sector energy consumption in 2016). Under the International Energy Agency (IEA) baseline projection, demand would need to fall from 160 EJ in 2050 to 102 EJ, or roughly current levels, to be consistent with Paris Agreement targets. Still, it would need to be substantially less carbon-intensive. Decarbonising transport will require a combination of sustainable fuels (advanced biofuels and electrofuels produced from electricity and CO2) and new powertrains (battery electric vehicles or BEVs). The greatest reductions will need to come from decarbonising road transport.
According to IEA, EV market sales jumped 41% to around 3 million vehicles in 2020. In the first quarter of 2021, global EV market sales soared 140% to 1.1 million vehicles, with solid growth in China, Europe and the United States, the agency says. While the popularity of EVs is on the rise, the charging infrastructure is simply not there yet, which means that EV owners are limited with their travel options. For many, long road trips through rural areas are not feasible due to insufficient infrastructure. This makes many journeys difficult, especially through areas not connected to an electrical grid.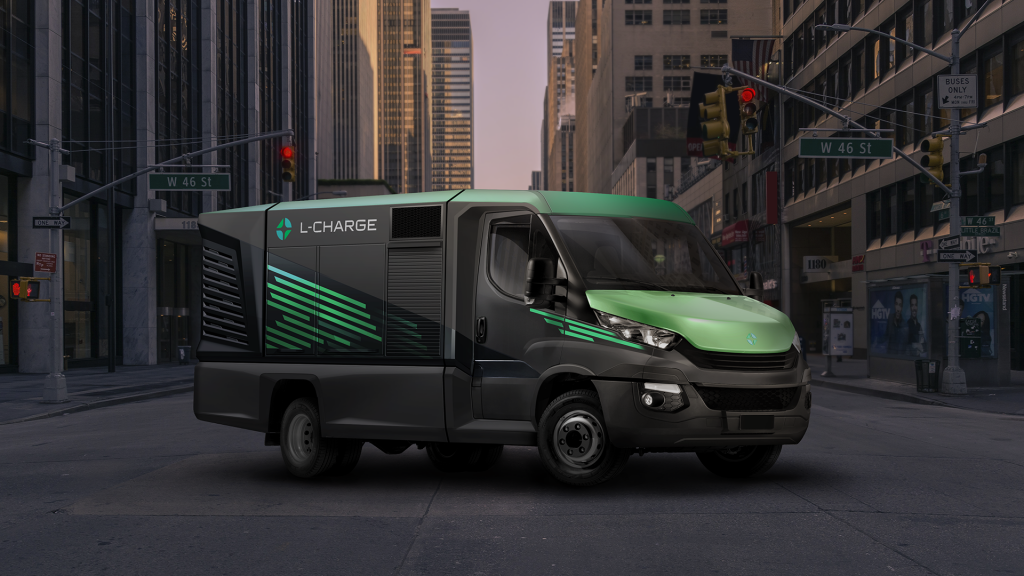 The limit of the grid
Simple scaling of the existing grid-connected infrastructure makes it highly cost consuming. But it is not a matter of adding ever more generating capacity and cables. Attempting to move more power over a line than the line is designed to handle can cause the line to overheat or the grid to become unstable, risking fires or other failures. The transformation of the electricity system is an opportunity to exploit new forms of system flexibility in how energy is generated and consumed. This flexibility allows supply and demand to be shifted in time or location, so they are matched most efficiently – keeping costs down for consumers.
The Texas electric grid went into a blackout during the extreme cold this winter. In the United Kingdom, a new tax approach is under consideration to prevent the grid's overload from extra appliances connected (EVs, for example). If we want to build sufficient infrastructure to boost the transition to EVs, it is clear that this infrastructure should be independent of a grid. It is also more sufficient in terms of carbon emissions because what is surprising here is that even a global energy system emits 7% more CO2 than a local generator.
According to security and resilience provider Go Electric's report: "Seamlessly transitioning between grid parallel mode and grid isolated mode is what the authorities should watch for. Grid parallel mode allows for the introduction of energy from different sources to reduce the demand on the grid, while grid isolated mode allows the system to function as an uninterruptible power supply in the event of an outage."
The off-grid EV chargers manufacturers are ready to help but have not seen much support so far.
Dmitry Lashin, CEO at L-Charge, the EV charger manufacturer, explained: "The fact that there are not enough charging stations across the globe, even in the most developed countries such as the United States, means that EV owners are limited with their travel options. Furthermore, the overgrowing pressure on power grid threats to cause blackouts or, at least, leads to a dramatic growth in electricity prices. What is needed is an off-grid EV chargers network."
Users feedback
According to a survey conducted by L-Charge, the EV-chargers manufacturer, only 34% of owners within the EV market said they are completely satisfied with the existing charging infrastructure, charging speed, and charging prices. Notably, over 90% of those said they are satisfied but have never experienced long-distance travelling on their EVs. More than 1000 EV owners participated in a survey.
While most EV owners primarily charge their vehicles at home, or public chargers in densely populated urban areas are satisfied with the charging infrastructure, a significant part of the car ownership experience as a long-distance traveller remains unsatisfied. The owners' ability to recharge their vehicle's battery in any place is a key factor in the broader adoption of EVs, particularly among those who want or need to leave urban areas.
The green route
The project 'Green Tour Over Europe' by L-Charge was recognised as the best international project aiming to achieve zero CO2 emissions by Communitas Award. The award commission praised the company's contribution to the global development of green technologies by developing off-grid super-fast chargers fuelled with biofuel and hydrogen.
As part of the green solution, L-Charge organised a European tour through Germany, Spain, France and the Netherlands, driving its mobile EV charger into the EV market and encouraging EV owners to travel for long-distance journeys while producing zero CO2. L-Charge's mobile charging van, working as a mini power plant, focuses on urbanised areas thanks to a minivan base that makes it easy to move from one electric car to another. Charge power on the first model is 120kW, so a battery or EV can be charged in 10 minutes for 20kWh or 100km of mileage. As part of the European tour, the company offered a free charging service to any EV on its way. The company also joined its forces with local EV-car enthusiasts, associations, transport authorities.
The project aimed to increase global awareness towards questions of climate change, green technologies and CO2 emissions released by ordinary vehicles and to show people they can go with their EVs over 4,000km, not damaging the environment.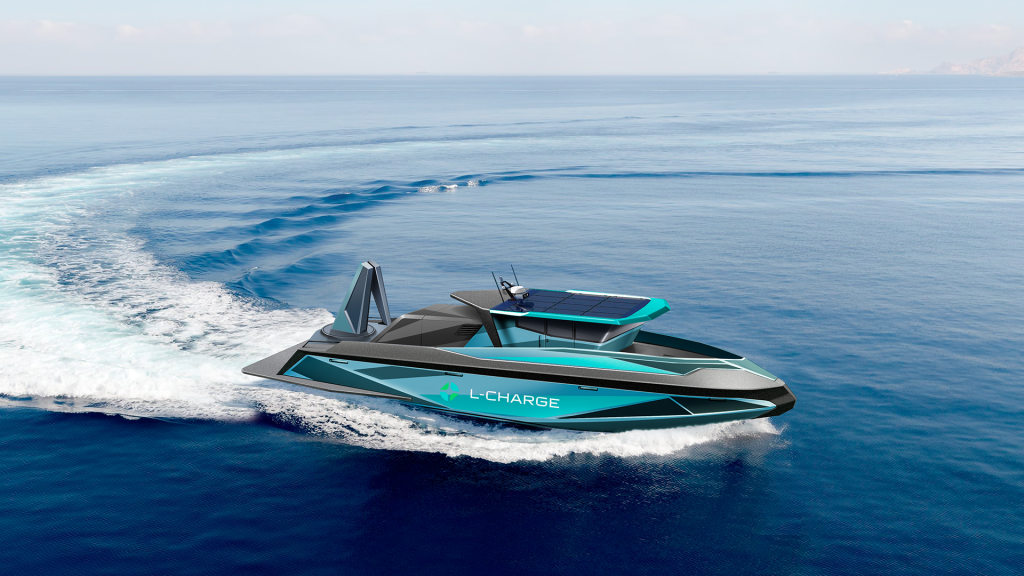 Beyond the ground
Recently L-Charge also announced it has started developing a self-navigating charging boat. The floating charger will facilitate the work of electric boats in harbours and marinas. It will carry a supercharger of 250kW on board. The company says it will set the first boat afloat in 2023.
The growing concern about air and water pollution is expected to boost the electric boat market. As the electric mobility revolution continues conquering roads and skies, it is also heading towards marine world electrification. There are already over 100 electric boats and ships manufacturers, including majors like ABB, Siemens, Kongsberg Gruppen, General Dynamics Electric Boat, Corvus Energy, and even Tesla. According to the National Marine Manufacturers Association, sales of powerboats were up 12% in 2020 with more than 310,000 new sales worldwide.
Mordor Intelligence forecasts the electric boat and ship market to grow from $4.58bn in 2020 to $9.01bn by 2026, at an impressive CAGR of 12.65% during the forecast period.
L-Charge's CEO Dmitry Lashin says its supercharger will support marinas, boat builders and boat owners in their drive to bring electric power to the water and reduce the impact of boating on marine ecosystems. He said: "Developing the charging infrastructure beyond the ground is absolutely crucial if we are to secure the transition from liquid carbon fuels to clean energy. At present, electric boat batteries can take anywhere from 1.5 to 36 hours to charge. It is insanely long. It also puts high pressure on the electric grid. That's why we think the off-grid solutions should prevail in the future development of charging infrastructure."
L-Charge's unique solution for EV chargers is a mini-power station for fast-charging electric vehicles and vessels. The main feature of the L-Charge solution is the ability to convert engines to work on clean fuels like hydrogen and biofuel. The company said their floating charger with a mobile mini power station will be capable of charging a 20ft boat in just 15-20 minutes. The charger itself is an electric boat powered by intelligent software that can be navigated and revised remotely.
Please note, this article will also appear in the ninth edition of our quarterly publication.