Ingmar Høgøy, CEO of Greentech Innovators, explains how the company is using biotechnology to convert food waste into single cell protein and organic fertiliser.
All the large feed producers are looking for new and more sustainable feed ingredients, substituting fish meal and soy as protein and omega-3 ingredients. The aquaculture industry has been growing for decades and is now producing more food than traditional fisheries. The commonly-used feed ingredients like fish meal and oil are in demand and should, to a larger extent, be utilised directly for human consumption. Soy protein is now a substantial substitute for fish meal, but arable land is limited, and increasing the production of soy gives environmental concerns for destroying the rain forests. To continue increasing production of healthy seafood, the aquaculture industry needs new and sustainable feed ingredients.
Food waste – from an environmental problem to a resource
Food waste on landfills is contributing to 11% of methane emissions – a greenhouse gas 70 times stronger than CO2. Globally, we are wasting 1.3 billion tonnes of food annually. New research shows that this is an underestimated environmental problem.
Through my experience with aquaculture and by solving the challenges of by-products from aquaculture and fisheries, I realised that we still have environmental challenges with food waste and, in 2018, we established Greentech Innovators and the subsidiary Algaepro. The idea was to find more sustainable solutions to organic waste like food waste. The environmental challenges with today's waste management solutions became more and more obvious.
How could we develop more sustainable solutions and utilise the valuable resources in food waste? We found that the solution was using microbes and microalgae to convert food waste into highly demanded and valuable protein and omega-3. Since then, we have been working to develop our business idea and improving the fermentation process.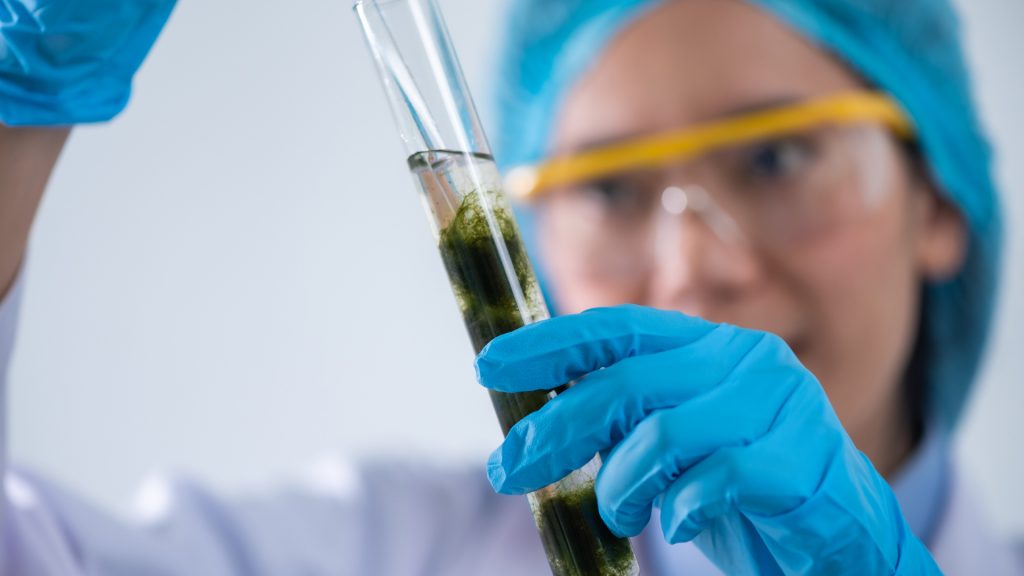 Business opportunities presented from new regulatory issues
The traditional waste management solutions for organic waste, like food waste, are landfills, composting, biogas production, and incineration. All these commonly used solutions are responsible for greenhouse gas emissions and polluting water and air.
New EU regulations will prohibit incineration of food waste from 2023, and the waste management companies need to create more sustainable solutions in partnership with start-up companies.
Our goal
A new landscape of waste management and feed sources is emerging at high speed. We mainly operate in two markets; the market of improved waste management and the market of new protein and omega-3 feed sources. Most countries are looking for more sustainable waste management solutions as it becomes clearer that food waste results in large methane emissions from landfills and biogas production. New regulations are supporting this market growth.
The goal for Greentech Innovators is to scale the fermentation process for food waste and in Algaepro, the subsidiary of Greentech, it is to grow microalgae at a large scale. In that way, we can reduce greenhouse gas emissions from food waste and capture CO2 in microalgae, whilst simultaneously producing sustainable and healthy seafood. That is really a win-win situation.
Time for action
I believe Europe is on the right track regarding the focus on environmental challenges, with new green solutions flourishing. However, the access to capital for start-ups is a limitation slowing down the development and scaling of green solutions. The governments, finance institutes, and industries are talking too much and doing too little. There is a need for a large amount of capital to scale the new and sustainable solutions. Now, it is time to act!
Please note, this article will also appear in the eighth edition of our quarterly publication.