President and CEO of Avalon Advanced Materials Inc., Donald Bubar, discusses the company's strategy to sustainably produce critical minerals needed in clean technology using innovative new extraction technologies designed to minimise their environmental footprint.
Headquartered in Toronto, Ontario, Avalon Advanced Materials, a mineral development company focused on metals and minerals for use in clean energy and new technology, specialises in critical metals and minerals with growing demand in new technology. The company has five critical minerals project across Canada, providing investors with exposure to lithium, rare earths, caesium, tantalum, feldspars, tin and indium, and is also evaluating opportunities to apply new extraction technology to recover rare earths and other metals from acid mine drainage at closed mine sites across North America, remediating outstanding environmental liability.
Avalon has been in business for over 25 years and has a highly experienced management team. The company recently secured a high-ranking ESG risk rating from Sustainalytics and is a leader in promoting more active participation by Indigenous people in mineral exploration and development in Canada.
The Innovation Platform spoke to the company's President and CEO, Donald Bubar, about both its priorities moving forwards and how it is adopting best practices to reduce its environmental footprint, prevent water contamination, and engage with local communities.
Can you provide an overview of Avalon Advanced Materials Inc. and your business ethos?
Avalon is a leading developer of new North American sources of critical minerals for clean technology, such as rare earths and lithium. Avalon is among a small group of emerging companies that are identifying their own strategic resources and process solutions to sustainably produce critical minerals for new technology and to enable full supply chains to be established in North America. Avalon has learned that innovation is the key to getting these started both in terms of innovating new process solutions and innovating new products that can benefit from the unique properties of many obscure elements. Avalon has also learned that having a diverse asset base giving the company exposure to a broad range of non-traditional commodities positions it well to react quickly to a new demand for a critical mineral in new technology for which present supplies are inadequate or unavailable. We did not anticipate them all being in demand at the same time as they are now!
Your Separation Rapids Lithium Project is your most advanced project to date, but how does your development plan differ to the traditional mining industry?
Avalon first acquired its Separation Rapids Lithium Project 25 years ago and is now very familiar with the challenges small entrepreneurial companies face in starting the production of non-traditional commodities. We have learned that it is all about identifying markets for your products and then innovating ways to produce them efficiently to meet the specifications required by your customers and be competitive on cost. It also means starting production at a modest scale to achieve initial revenues and building scalability into the operation so you can increase production and revenues as demand grows. Unlike the traditional mining industry and production of bulk exchange-traded commodities, one scales the operation to the size of the markets you plan to serve, rather than scaling it to the size of the resource.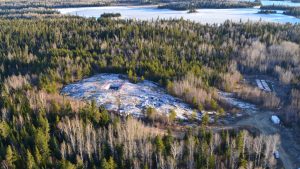 Is the Separation Rapids Lithium Project unique in terms of its mineralogy and supply chain benefits?
Yes, it is unique in North America and one of the few examples in the world of a lithium pegmatite hosting a large resource of the rare high purity lithium alumino-silicate mineral petalite. It was used historically as a speciality mineral to innovate high strength glass-ceramic products such as Corning's famous Corningware® cookware and is still being used to innovate new high strength glass and ceramic products. Petalite's purity is also beneficial in terms of cost efficiency in that it enables to production of high purity lithium battery material products without requiring extensive impurity removal steps.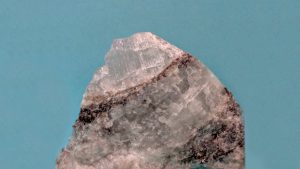 Lithium is a critical material in the energy supply chain, but how do you ensure it remains sustainable? How will extraction mitigate climate change concerns and protect local communities?
Unlike most metallic mineral deposits, hard-rock lithium deposits do not contain any minerals or elements that can cause unwanted environmental impacts. Most of the other contained minerals can be recovered as by-products and any leftovers can be used for aggregate since it is essentially crushed granite. We plan to take advantage of locally available hydro-electric power to reduce our carbon footprint.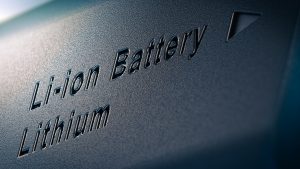 Lithium is actually beneficial to human health particularly as an anti-depressant pharmaceutical product. In fact, the Separation Rapids occurrence was known in the traditional knowledge of the local Indigenous community as the 'healing rock'! Critical Minerals supply chains like lithium are now offering significant new economic development opportunities for remote Indigenous communities to take advantage of these resources on their traditional lands that can be developed in low-impact, sustainable ways with modest capital requirements.
What role does innovative technology play in terms of sustainable extraction methods, and what are the new technologies where it is utilised?
Innovative extraction technologies play a vital role in recovering critical minerals in ways that minimise environmental impacts and reduce overall production costs. One example we are planning to use is sensor-based ore-sorting, a method that simply involves crushing the rock to a particle size that liberates the minerals of interest and then putting the crushed material on a conveyor belt where sensors can detect the minerals of interest before using an air jet to collect them in a separate container. No water and no chemical reagents are required.
Other examples include new membrane technologies and ion exchange and nano-filtration technologies, all of which have excellent potential for extracting elements of interest such as rare earths dissolved in acidic solutions.
You have been looking at historic mine wastes as new opportunities to recover critical minerals while remediating the long term environmental liabilities on your Cargill and East Kemptville Projects. Are these examples of where new technologies can be applied?
Yes, we have already demonstrated how sensor-based ore-sorting can be used effectively to concentrate the tin mineral cassiterite from waste rock piles at the East Kemptville. We also believe the on-going acid mine drainage at the site creates an opportunity to recover other elements of interest such as indium and lithium dissolved in the acidic waste waters using nano-filtration technology.
At the Cargill closed phosphate mine site we have an unusual circumstance of the tailings containing phosphate minerals with high concentrations of rare earth elements and scandium. Next steps are to innovate a process to dissolve the phosphate minerals and recover the rare earths from the acidic solutions using new membrane technologies and recover a purified phosphate product for fertiliser applications.
What are the main challenges your sector is facing and how do you see the sector developing over the next five to ten years?
Getting these critical minerals supply chains started here in Canada has been challenging due to a lack of domestic demand for these non-traditional commodities and the lack of recognition that, in order to get started, a new producer must have buyers lined up who are prepared to provide off-take commitments. That is never easy to do until you have been able to produce trial quantities of the product so that the customer can verify it will meet their requirements on technical specifications. This means processing bulk samples at an early stage to design an appropriate extraction technology for which there are few service providers available and, if there are, they are not equipped to do specialised bulk sample processing.
There are also regulatory challenges due to the fact that bulk sampling for traditional commodities is usually only done at an advanced stage of development, making it difficult to secure the necessary permits quickly before the customer loses interest. The government needs to establish new policies that recognise critical mineral supply chains as fundamentally different to traditional mining and, moreover, that they are a key component of a new industrial strategy for advanced manufacturing. Government also needs to encourage more innovation of new applications for rare elements, that Canada has excellent resource potential for, to help create more domestic demand.
We see good potential for overcoming these challenges over the next five years due to the growing public awareness of the relevance of critical minerals supply chains to establishing the clean economy and it now becoming a major public policy priority in government.
Please note, this article will also appear in the seventh edition of our quarterly publication.

Go to this partner's profile page to learn more about them